Now that you have started planning your destination wedding and have narrowed down some of the possible locations, I am going to share with you some of my favorite wedding websites. I am sure you will find valuable information on these sites that will save you time and money.
As I mentioned before, I am a bit of a control freak so I worked directly with the The Four Seasons in Costa Rica once we decided on this resort to host our wedding. It felt like a second job sometimes researching, looking at inspirational pictures to get ideas and then communicating back and forth with the resort coordinator to get exactly the details I was looking for. But honestly, I loved every minute of it! However, if spending hours and hours of researching and going through pictures on Pinterest is not your cup of tea then I am sure you will find valuable resources in the following websites. So let's dig in.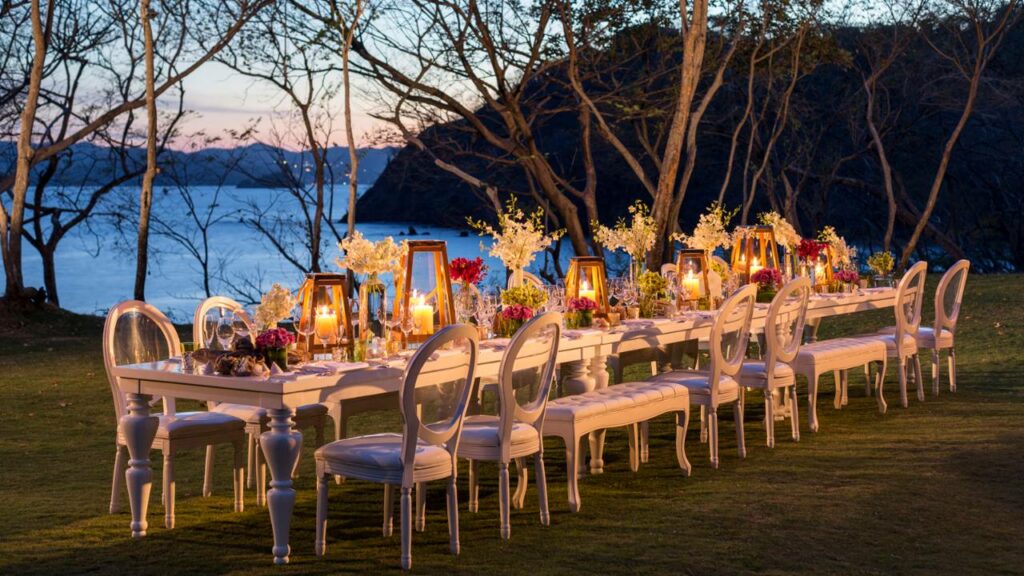 I am listing this first as this is my all time favorite site! I was on this site almost daily and when I wasn't on their site, I was browsing their Pinterest. It has a plethora of real weddings from all over the world that will inspire you. It has articles about anything you may need to plan your wedding. From venues to beaches to finding the perfect dress. I even found articles on tips for getting in shape for your wedding. I can still spend hours on their website. It's just so beautiful. If you want to get into the wedding planning mood, then I would visit this website first. And once you are married, you can submit your website so you can be featured on their site!
This site is a one stop shop and a go to for many brides. It is an all in one planning site and even though it is not specific to destination weddings, they do have an extensive section dedicated to destination weddings. If you have already decided on the location of your wedding, you can type the location in the search bar and it will bring up real weddings and vendors for this destination. They also offer planning tools which includes an app that will help with timelines, checklists, budgets and all other handy to do lists of the things you need to get done before the wedding. You can also create your wedding website through them. They also have a message forum where real brides can discuss wedding ideas. They have a large community of commenters so don't be afraid to ask a question if you are not finding what you are looking for and some of the readers may be able to help out.
This is another popular one stop site. It offers free planning tools along with a complimentary website for your wedding. They have a large marketplace where couples can search for vendors in the destination they have chosen. You can check out the reviews from couples that have worked with a certain vendor. It has a section dedicated to destination weddings so you can browse their articles and get ideas and inspiration. It has a great forum for brides to discuss any issues with other brides. Great all in one site.
This site, as the name implies, is dedicated to destination weddings. It offers planning services to ease the burden of doing everything yourself. On the first page it asks you what destination you would like to have your wedding and your wedding date. Based on this, you will be paired with a wedding coordinator that will be your liaison between you and the location of your wedding. They have really good reviews so if you want to hire a planner this would be a good website to check out. They offer discounts and exclusive offers from their partners. It is organized by country so you can browse vendors and discounts specific to your location. It also features real weddings so you can see pictures or different destinations to help you envision your wedding.
This is another website that offers planning services. What's different about this website is that they also assist with travel and offer payment plans for you and your guests. They also offer wedding websites via Modernly. Modernly not only hosts your website, but acts as an online wedding manager and helps you keep track of your guest's travel plans. It also has a Q& A series on Youtube where they answer their most frequently asked questions. If you have a specific question about the planning process, check out their Youtube channel and you may find your answer. They also feature real weddings from couples that have used their services. So that will give you a good insight into the type of weddings they plan.
If your destination wedding is in Mexico, the Caribbean or South America, then check out this site. It partnered up with resorts from these destinations to offer exclusive promotions. They offer planning services and have special promotions from their partners.
This is another site that offers planning services for destination weddings in Mexico and the Caribbean. I really like the simplicity of this website as it doesn't have any advertising banners. It also has a very handy cost calculator that you can use to give you an idea of how much your wedding may cost. You input the location, number of guests, date and it gives you an estimated amount. It also gives you information and the high and low seasons of your destination.
They feature real weddings and interview the brides so they can offer additional perspective on the location you are looking into. They also offer a free Destination Wedding Etiquette Guide and a free downloadable wedding checklist.
What I like about this website is that it is an all female staff and they give back a portion of their profits to Girls Inc. It has articles on how you can be charitable when planning your wedding, this was important to us as we participated in a program where we donated our flowers and backpacks and school supplies to local students in Costa Rica. We made it a guest activity and some of our guests were so grateful that we included this in our wedding.
I hope you found this list helpful and hopefully these sites gave you some inspiration and ideas for your upcoming wedding. Let me know if you have found some more destination wedding sites that I may have missed.
Until next time….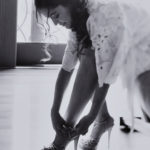 AM